POPIA Update – insert #9 Employees (#6 Final)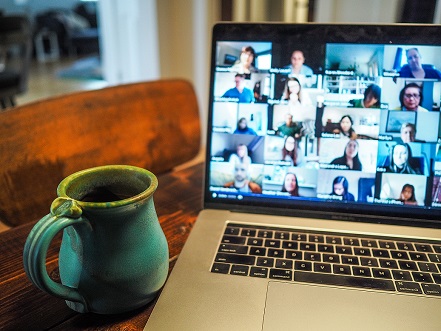 Photo by Chris Montgomery on Unsplash
So let's focus on the legal nitty gritty WFH has brought to the table – over and above the issues mentioned in my previous article, the following must be addressed contractually i.e. part and parcel of the employment or independent contractor agreement: 
*      A monitoring policy need to be drafted, implemented & included in the employee training agenda.  
*      As with 'processing' in terms of POPI as discussed in previous articles (i.e. 'collect, disseminate or merge' including 'receipt, collect, record, collate') it should be explained to the employees what type of processing and monitoring will be implemented, when and how.
*      This must form part of the implementation of RICA (The Regulation of Interception of Communications and Provisions of Communication-related Information Act, Act 70 of 2002), ECTA (Electronic Communications and Transactions Act, Act 25 of 2002) & POPI training as well as the employment contract and aspects of consent and the 'unique' elements & requirements to work successfully from home!
*       Given the domestic environment involved, privacy and confidentiality are paramount.
*       The POPI security requirements need to be extended & implemented regarding each WFH setting i.e. 'Identify 'all reasonably foreseeable internal & external risk and establish and maintain safeguards against such risks' & the best way would be to carry out an impact assessment at each location ... the cost may be worth it!
*      As discussed employee mental health must be on the agenda and you should involve your human resources department or in lieu thereof, a specialist consultant. 
I trust the very broad guidelines I've provided on the very important employment aspect of POPI the last couple of weeks have been useful – if you are interested I have a template that covers all these guidelines that you can simply attach to your current employment or independent contractor agreements as an addendum. 
louis-THE-lawyer
October 02 2021
DISCLAIMER - Each case depends on its own facts & merits - the above does not constitute advice - independent advice should be obtained in all instances
LEGAL ADVICE CLUB ('LAC') - You can obtain specialized tourism advice from Louis (39 years in tourism) on an hoc basis via the COVID SPECIALS for SATSA, FEDHASA, ST&BA & TRAVELPEOPLE members (1) 10 minutes of pro bono (Free) advice via a phone call or e-mail and/or (2) by joining his LAC for which the joining fee & hourly rates have been reduced by 30% AND you can pay the joining fee over 3 (three) months! The fee for the 1st hour(per month) is now only R500,00.