Play Your Part Awards 2021 opens 2 new categories for nomination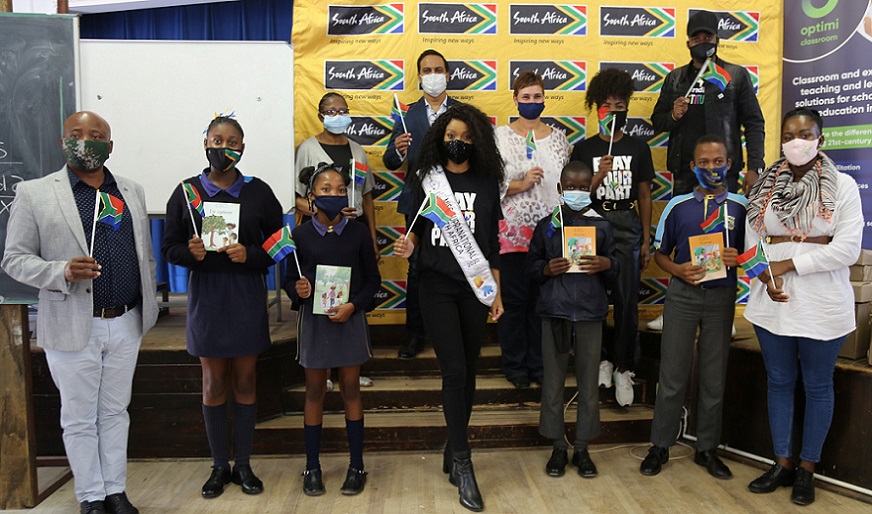 Play Your Part Awards 2021 has opened the Poverty Alleviation and Women Empowerment Awards categories for nominations.
According to the World Bank, the COVID-19 pandemic was estimated to push an additional 88 to 115 million people into extreme poverty in 2020, with the total rising to as many as 150 million by 2021.
Marginalized communities have been disproportionately impacted by lockdowns, job losses, and economic disruptions.
Among the poorest people, high death rates are experienced, socio-economic disparity exists, and disease rates are high. As a result, identifying and supporting change-makers in the poverty alleviation sector is now more crucial than ever.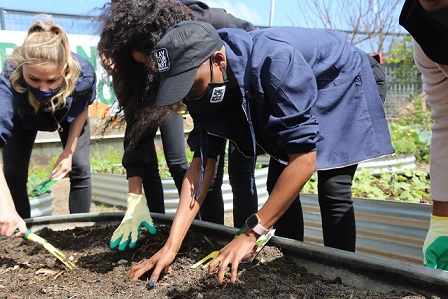 To recognise and reward individuals and organisations that have displayed resilience, despite the incline of poverty in South Africa, the Brand South Africa Play Your Part Awards 2021 are calling for nominations in the Poverty Alleviation category.
This category will recognise the best social protection programmes that are working to ensure that all the years dedicated to eradicating poverty are not erased.
To help flatten projected outcomes, the overall category winner will receive a R5000 incentive to encourage them to stay committed to their eradication efforts.
In making sure public representatives are held accountable, we should stress the importance of citizens taking charge in building a society that meets every individual's needs and ambitions.
By uplifting those who actively participate in South Africa's development, we can help the nation prosper, flourish, and sustain its growth for years to come.
If you believe that this category applies to you and your organisation or if you would like to nominate an individual or organisation, visit: www.brandsouthafrica.com.
Throughout the decade, Brand South Africa has effectively demonstrated its commitment to promoting gender equality, women's empowerment, and women's rights. The Play Your Part programme encourages South Africans to use their resources (skills, money, or goods) to create a better future for all.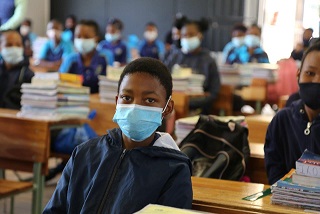 The role played by women has been essential to this mission, and their recognition at the Brand South Africa Play Your Part Awards 2021 was inevitable. The Play Your Part Women Empowerment Award aims to promote women's sense of worth, their ability to make their own choices, and their ability to influence social change. The goal is to reward individuals and organisations who are making significant strides in elevating women's socio-economic status and creating environments that encourage women to reach their full potential.
"Women's capacity to contribute to the betterment of society must be highlighted. With this category, Brand South Africa celebrates women change makers and welcomes women's positive contribution towards gender equality and women empowerment," says Mpumi Mabuza, Acting CMO at Brand South Africa, in honour of Women's Month, which celebrates the achievements of the 20000 women who marched to the Union Building in 1956, the Play Your Part Awards are now accepting nominations in the Women's Development Category.
Participants must demonstrate how they are working to change some of the structural causes of gender inequalities, gender-based violence, discrimination, and unequal development progress for women and girls in their communities.
The Play Your Part programme is a Brand South Africa initiative that promotes pride, patriotism, and active citizenship in the context of its mandate to inspire a sense of national identity and citizenship. It works to lift the spirit of the nation by inspiring all South Africans to take action, be involved, and do something positively.
For more information on how to enter or nominate an individual or organisation that has made measurable progress toward advancing women's rights through active citizenship, please visit www.brandsouthafrica.com today.
Women are taking the lead in fields historically dominated by men. Women's contributions to the economy and community development have contributed to positive social change.
We believe that the empowerment of women can only occur through the constant promotion of movements that foster protection, support, and upliftment for those who are affected by gender-based injustice and prejudice.
References
1) Updated estimates of the impact of COVID-19 on global poverty: Turning the corner on the pandemic in 2021? |June 24,2021| https://blogs.worldbank.org/opendata/updated-estimates-impact-covid-19-global-poverty-turning-corner-pandemic-2021
For daily insight on the award winners and category announcements:
Follow: BrandSouthAfrica on Twitter: @Brand_SA , @PlayYourPartSA.
Follow us on Facebook: Official Brand South Africa
Visit: www.BrandSouthAfrica.com
About Brand South Africa
Brand South Africa is the official marketing agency of South Africa, with a mandate to build the country's brand reputation, in order to improve its global competitiveness. Its aim is also to build pride and patriotism among South Africans, in order to contribute to social cohesion and nation brand ambassadorship.
About Play Your Part
Play Your Part is a nationwide programme created to inspire, empower and celebrate active citizenship in South Africa.  It aims to lift the spirit of our nation by inspiring all South Africans to contribute to positive change, become involved and start doing. A nation of people who care deeply for one another and the environment in which they live is good for everyone.
Play Your Part is aimed at all South Africans – from corporates and individuals, NGOs and government, churches and schools, from the young to the not-so-young.  It aims to encourage South Africans to use some of their time, money, skills or goods to contribute to a better future for all.