Member Profile - The Maslow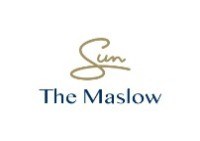 Six years down the line, The Maslow remains one the best business hotels in South Africa. Following a R250-million refurbishment of The Grayston, Sun International opened The Maslow in January 2013. Amongst many other awards, it has won the Business Traveller Africa Awards (BTA) for Best Business Hotel in South Africa three times.  At Meetings Africa in 2016, The Maslow was named Best Green Hotel in Sandton. 2017 awards included Hotel of the Year at the THINC Africa Awards and Landscape and Turf Maintenance Gold Award of Excellence from the South African Landscapers Institute.
Herman Swart, GM, says, "It has really been five of the best for The Maslow. Not only have we established the hotel as one of the most respected in South Africa, recognised for exceptional service and facilities, but we have also entrenched The Maslow as an established 'citizen' in our community. From the outset, we have known that our success and sustainability depend on our ability to constantly deliver premium and value-adding services, quality facilities, and a food and beverage offering that acknowledges contemporary dining trends."
"At the same time, we must help build and maintain a sustainable community, contribute to the local economy, and promote a healthy environment. We take these obligations to heart," says Swart.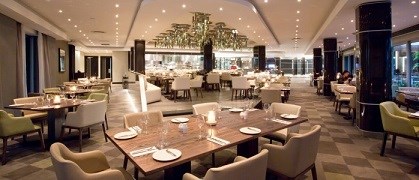 Situated in the heart of Sandton, the 4-star business hotel has 281 guest rooms, all of which are packed with state-of-the-art technology. The hotel is designed to satisfy all six senses, providing a glimpse into the future of the corporate world. Guests can enjoy tempting fare at Lacuna Bistro, use the Wayfarer business lounge, take a break in the spa and make use of the free WiFi on the property.
The Wayfarer Lounge is available for transiting guests who are waiting to check-in or have already checked out of their room. A selection of complimentary teas, coffee, muffins and fresh fruit are on hand. The free WiFi makes surfing the net easy and there are plug points for charging electronic devices.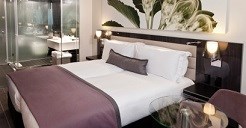 Guest rooms and suites are elegant with luxurious linen, extra-length beds and deluxe amenities. Each room features air-conditioning, flat screen TV with satellite channels, universal plug points, laptop safe, hairdryer, blackout curtains, rain shower, a workstation and complimentary uncapped WiFi. Room services include complimentary access to the Business Centre and 24-hour room service.
The Maslow Conferencing Centre can accommodate up to 400 delegates at a banquet or 420 in cinema seating. Conference and meeting rooms range from 24m² to 56m² and are equipped for everything from small-scale seminars to banquet-style business forums. A ballroom and auditorium are available while a dedicated lunch and lounge area lead onto gardens that offer alternative breakaway zones for meeting or even dining. A Business Centre completes the service offering in the Conferencing Centre.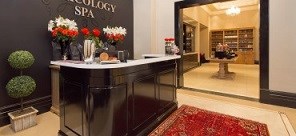 Downtime at The Maslow may include a visit to the urban sanctuary of The Africology Spa or relaxing at the outdoor pool on a hot summer day. Lacuna Urban Bistro specialises in locally sourced bistro-style cuisine and provides a lavish breakfast daily, as well as delectable a la carte lunch and dinner menus. The Private Dining Room with its own private patio is one of Sandton's best-kept secrets and guarantees an exclusive dining experience. It can be booked for a party of up to 20 people. Lacuna Bar offers a superb sushi menu and is the ideal venue for unwinding at the end of the day with a cocktail in hand.
Guests at The Maslow also have access to an ironing and laundry service, pillow menu, regular free shuttle to the Gautrain Sandton Station and Sandton City and techno gym. Highways are easily accessible from the central location. Sustainability programmes at the hotel include a responsible water management through a borehole, composting wet waste, use of LED lights throughout the hotel, recycling initiatives and environmentally friendly methods of disposing of chemicals and pesticides. The Maslow also has a rooftop garden where herbs and vegetables are grown for use in the kitchens.
Community involvement includes pop-up soup kitchens that travel through townships and settlements, providing meals and blankets to the needy in winter.