Member Profile : Point Squared Shuttles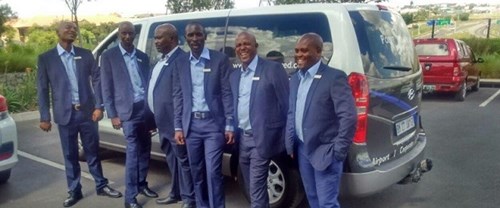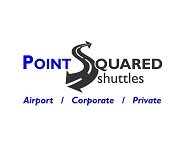 Point Squared Shuttles is all about the customer. Owner-manager Ashley Liddle says, our motto is "be passionate and committed, focus on customers and provide a working environment that employees are proud to be part of." To this end, the company's focus is on a client's entire journey rather than simply delivering a customer to their end destination.
Liddle says, "We are personally involved with our clients as we are an owner-managed business. We believe that every interaction provides the opportunity to differentiate ourselves and we strive to do that. Flexibility is key to our business and we have built agile processes and infrastructure so that we can be as flexible as the client needs."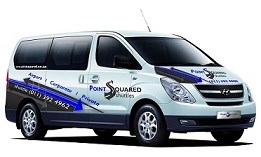 Being Passenger Transfer Professionals for both the Corporate and Leisure Markets, the company's service offering includes airport transfers to and from OR Tambo and Lanseria Airport, chauffeur services and tours. The fleet of 11 vehicles includes sedans and kombi-type vehicles and are driven by the team of 12 drivers.
Point Squared growth has been largely built off delivering great customer service and value, as evidenced in the following testimonials from their clients:
"Point Squared Shuttles excel in excellent customer service and delivery from driver to owner. We and our guests are exceptionally satisfied and will continue using their services to meet one of the core values within our Group of exceeding customer expectations" – Bronwen Poulton – General Manager – Courtyard Hotel, Eastgate
"Point Squared Shuttles services offer our corporate and leisure travellers a professional, friendly and efficient service. The drivers are excellent, and we are 100% confident that our guests are safe and comfortable during their transfer" – Shelly Steel – General Manager – Town Lodge, Midrand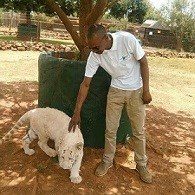 "Our customer designed transport solutions provide a safe and reliable option during the day or at night," says Liddle. Bookings should ideally be made 24 hours in advance and can be made via email or phone. All bookings are confirmed via email. If a client's plans change one the booking is confirmed, Point Squared Shuttles will do all it can to assist and instances such as this are handled on a case-by-case basis. Eft or direct deposit payments are required to secure a booking. Alternatively, accounts are may be considered for larger customers using services regularly.
"We operate on a 24/7 basis," says Liddle, adding, "we are committed to delivering a superior, distinctive client experience from start to finish and we believe it starts with your first point of call."
Next time you need to book a transfer service, give Point Squared Shuttle a try. We believe you'll be glad you did.