Member Profile - Biker Bravado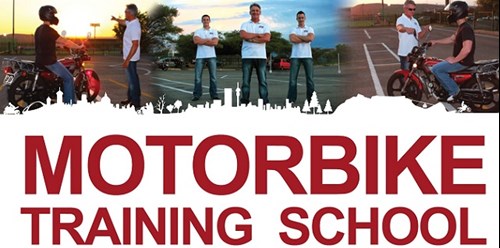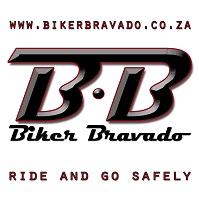 A vision for creating an environment where people could learn to ride motorcycles skilfully, confidently and safely led Malcolm Tennant to launch Biker Bravado in 2009. From discussing the dream and playing around with name choices over a cup of coffee with a friend, the company has grown to offer riders a choice of training options, touring routes and even the unique Bike Fit programme.
Malcolm says his vision is to see many people riding motorcycles on the road as an alternative to a poor public transport system. In addition, he wants to see people enjoying the South African countryside on motorcycle tours.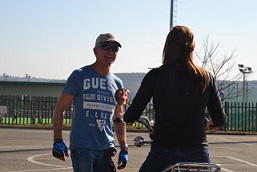 He says, "Our local target market is anyone who has the desire and affordability to ride a motorcycle. Hundreds of students who started as beginners with little or no skills are now successfully enjoying motorcycling because of their experience with Biker Bravado."
The company uses a one-on-one training approach, and offers beginner training, Learner's License assistance, road training, K53 training and K53 assessment courses. "Our one-on-one approach means that we can meet riders at their level of confidence and progress at the individual's pace," says Malcolm, adding, "As a result they enjoy the sessions and move on with a well-grounded foundation for safe motorcycling in the future."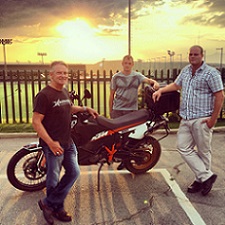 Biker Bravado offers adventure touring to its clients with many years of experience in the motorcycle industry, multiple connections amongst various motorcycle communities and 1000's of kilometres of motorcycle touring experience. The company offers everything from a one- or two-day tour to multiple day tours where riders can combine a bike tour with a luxury coach or private vehicle tour.
Malcolm says, "Our touring market is inbound tourists who can already ride and would like to use a motorcycle to tour the country. We accompany them on tours around Johannesburg to places like Sterkfontein Caves, Hartebeespoort Dam and the Lion and Rhino Safari Park. For those looking to head further afield, we can design an exclusive tour to fit the client's budget, length of stay, dates and required support." Biker Bravado currently offers touring to Mpumulanga, Golden Gate, Durban and Cape Town and can arrange BMW or Harley motorbike rental.
Biker Bravado works in close association with Phoenix Fit Life to present Bike Fit, a new, exhilarating and more effective way of learning to ride and master a motorcycle. Bike Fit combines the latest fitness trends and riding techniques in training sessions that are geared to overcome common riding challenges like bike weight and fatigue. The programme develops physical strength, confidence and technical skills. The range of Bike Fit packages available can be viewed here. 
If you've always dreamed of riding a motorcycle, make this year the time to learn the art. Contact Biker Bravado on [email protected]