Member Profile : Auto & General Theatre on the Square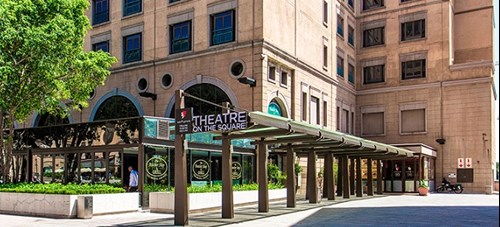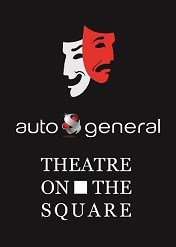 The Theatre on the Square planted its roots in Nelson Mandela Square in 1997, after an initial three years of performances in Rosebank. Daphne Kuhn, the founder of the Theatre, says that it has produced more than 2100 new productions and concerts since inception and has been awarded for its contribution to the cultural life of South Africa.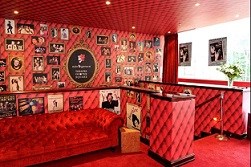 The theatre has been financially assisted for the last few years by insurance giant, Auto & General Insurance for which naming rights has been awarded.  Kuhn says, "Our association with Auto & General and its investment in the Theatre provides much needed funding for development – and fuel for creativity!"  She adds that the Theatre has provided the infrastructure, work opportunities and exposure for many actors, writers, directors, designers, comedians, musicians and technicians over the past 21 years. It produces nightly local and international plays, comedies and musical theatre productions, children's and youth theatre, workshops, corporate events, regular jazz concerts as well as weekly lunch hour classical music on Fridays.
Situated on the north-eastern corner of Nelson Mandela Square, the 200-seater Theatre is a unique and popular venue and is the first and only theatre in Sandton. Patrons have access to a dynamic line-up of entertainment that includes the wealth of incredible South African talent available. Kuhn says, "Through our tireless work and productions we are able to be an important theatrical voice that reflects on our lives and attitudes in South Africa."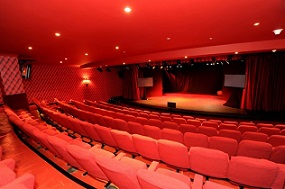 Having earned an MA Degree in Drama, theatre producer, owner and artistic director, Daphne Kuhn, lends her special skills to acting, directing and producing shows while promoting the Theatre. Awards over the years include Theatre on the Square being named BASA Award Winner in 2014, while in 2016 it received no fewer than 22 nominations and 7 Naledi Awards. Many of its products have travelled world-wide. 
Corporates can choose to be part of the daily activities at the Theatre. Annual corporate sponsorship of R12 000 is available and provides the company with 20 complimentary tickets each month. Corporate sponsors are acknowledged with an inscription in the theatre foyer and a mention in all theatre programmes.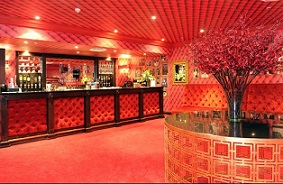 Carolyn Steyn, the founder of 67 Blankets for Nelson Mandela Day, is the official Patron of the Auto & General Theatre on the Square and was instrumental in completing the Theatre refurb three years ago. Weekly performances take place from Tuesday to Saturday. New shows often run low-price preview performances prior to opening night and on Tuesdays nights. Lunch Hour Classical Concerts feature leading local and international musicians and have been taking place on Fridays at 13h00 for the past eleven years; tickets are available at the door on the day from 12h30. Parking is conveniently in the Nelson Mandela Square parking and patrons can enjoy a meal, drink or coffee before or after the show at any of the eating establishments in the Square.
Bookings for any show can be made through Computicket or telephonically on +27 861 915 600 or through the box office on +27 11 883 8606.