Find your path with Afritrails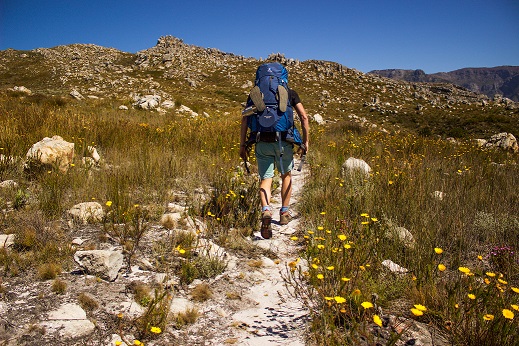 Adventure travel platform, Afritrails, has simplified real-time trail booking for Southern Africa.
Since lockdown came into effect in Southern Africa, one way that travellers have eased the strain of social distancing, has been to safely escape to nature.
Even for those who aren't adventure-travel enthusiasts, enjoying a few hours out on a hiking trail has offered a wonderful change of scenery to the long weeks spent indoors. But for experienced hikers who would like to venture on long trails, and new hikers who don't know where to start planning, the South Africa based booking platform offers an easy way to explore routes, using the Afritrails real-time aggregator.
Co-founder, Evan Sparks said that there has been a global shift towards outdoor activities in order to get away from the fast paced, technology-ridden lifestyles that we are now accustomed to. "We give people the opportunity to include an outdoor adventure element to their travel plans or daily schedule - without complications, whether for one day, a weekend with family or friends, or a weeklong trek."
Sparks said that the Afritrails vision is to connect people and nature, and that the idea for the platform was formed from his struggles when trying to book trails in South Africa. "After countless calls to various booking offices to determine availability, as well as the difficulty in finding a suitable equipment provider, we started to think."
The Afritrails platform was launched shortly after and debunks the myth that one has to book trails a year in advance. "Our interests peaked when we realised that people are misinformed about the availability of many trails, thinking that they must be booked a year in advance. In reality, this is not the case and the confusion is created by the lack of real-time calendar visibility of each trail."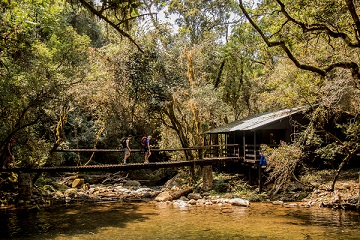 The biggest perks of using the platform:
The search filter allows you to find trails by location and pricing
View trail availability in real time
Book all trails directly from the Afritrails platform
Compare the distance and duration of trails
Having spent more than a decade exploring trails across the continent, the team recalls vivid memories of family trips in beautiful untamed surroundings and share in the hope that all people are afforded the chance to experience the hassle-free joy of planning day and overnight trails.
In addition to finding and booking trails on the platform, hikers also have access to:
Important route information
Equipment rentals
Transport
The platform's launch also aids a greater vision to contribute to job creation and economic growth. "We believe that the site will increase booking numbers of all the trails in the country and reduce vacancies in the parks in which they are situated," Afritrails Co-founder, Alon Hendel said.
Visit the Afritrails website for more information or follow us on Facebook and Instagram.