Discover the country with Cresco Tours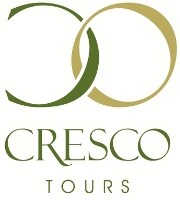 It was a chance comment by Lucille's husband and co-owner Ian, which started them on the path to running the successful tour operator that Cresco Tours has become.  "Both Ian and I love travelling," says Lucille, "and we visited Maropeng just after it opened. I said to Ian then that I would love to take people to visit sites like this and he said why not, which is fatal. When Ian gives me the go ahead on something, I just run with it."
Lucille immediately started doing research. "We started a marketing consultancy company in 2006 , and one of the tourist attractions in Johannesburg contracted us as its consultants, so I got to meet the right people," says Lucille. A year later, Ian's job situation changed and they decided it was the perfect time to put everything into getting the tour business off the ground.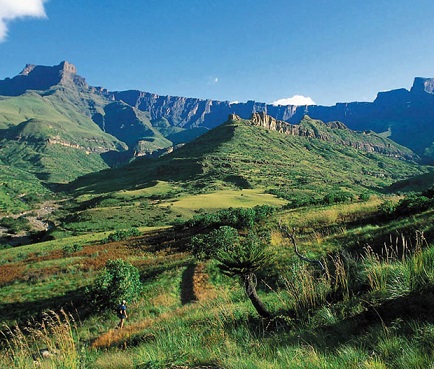 In 2008, Cresco Tours officially launched.  Taken from Latin, Cresco means to grow and expand.  The colours of the logo represent the beauty and richness of South Africa, while the C is for the waning moon, and the O is for the full moon, symbolising everything coming together.
Cresco Tours is an award-winning boutique tour operator, offering a wide range of tour packages for guided and self-drive packages. The company's philosophy is to provide a personalised service that delivers value to the customer. They work with business and leisure travellers, tapping into the local and international tourist markets.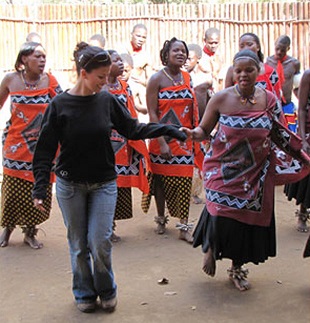 Placing a joint third in the ROCCI Business of the Year 2010 Tourism Category was a huge feather in the cap for the fledgling operator. In 2013 they placed third again for the same award. They have received a Certificate of Excellence from ROCCI in both 2011 and 2012, receiving a Gold award the second time round. They were also named Member of the Year in 2012 for SATSA's Gauteng Chapter. The operator is affiliated to SATSA, Business Engage and TEP in addition to being a member of the Sandton Tourism Association. Needs to come out. Can say that we are a member of Sandton Tourism. Both Ian and I are members of the Institute of Professional Tourist Guides of Southern Africa
Testimonials from satisfied clients vouch for the passion that both Lucille and Ian exude when on tour Whether it's an expat living in the country and making use of their services, or a visiting foreigner looking to discover a specific area, the message is the same – professional and friendly service and a guide who is well known in the areas guests are taken into. Cresco Tours launched a new website earlier this year and are justly proud of it. Liliesleaf Farm is one of their top three favourite museums to visit in South Africa. Need to change these sentences. Maybe pop in something about our cooking experience? And mention that we are working on some new packages
Lucille and Ian conclude thus: "Our mission is to strive to provide innovative service, create new unique packages, as well as provide value service to the local and international community.  To this end we shall present South Africa and Southern Africa as an authentic, friendly and integrated destination. This is an amazing industry to be working in, especially in Gauteng and Sandton, as you will always find someone willing to help you in you need advice or assistance."