Alert level 3 regulations
The country shifted to Level 3 of the Lockdown yesterday. This has meant a slight easing up in some restrictions in our and other sectors of industry, with a strict warning from Government that hotspots could revert to Level 4 or 5 if the rate of infection requires that decision.
Sandton Central has provided us with some infographics on the regulations in Level 3.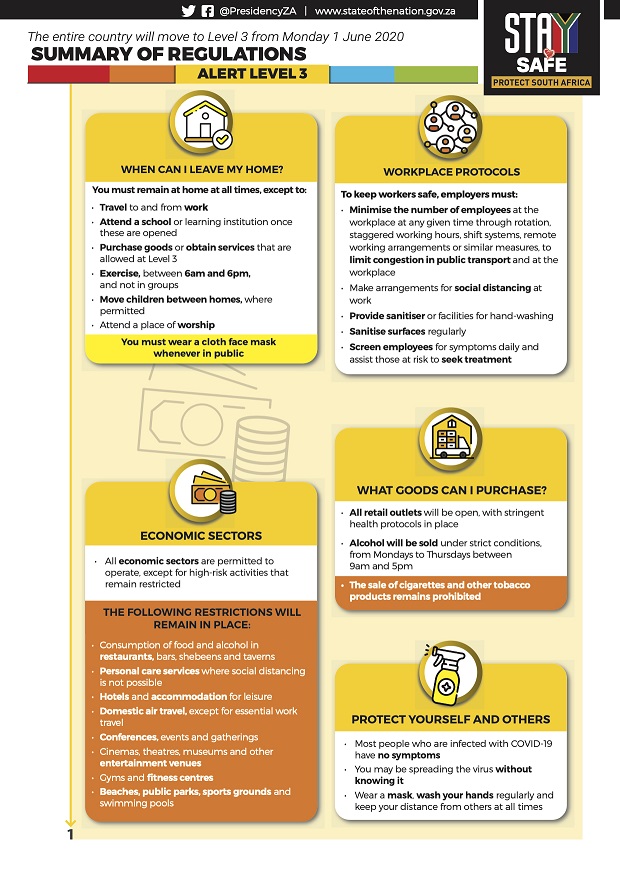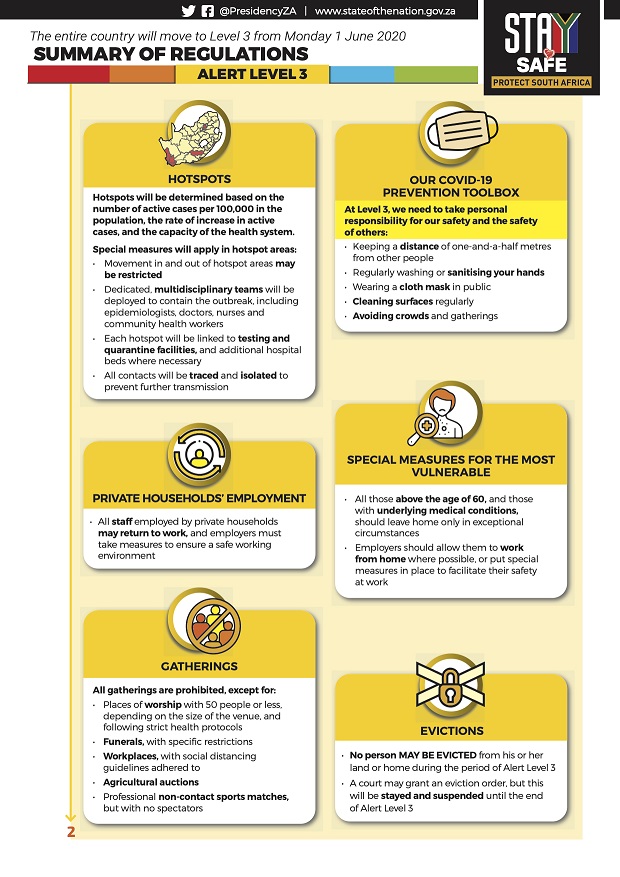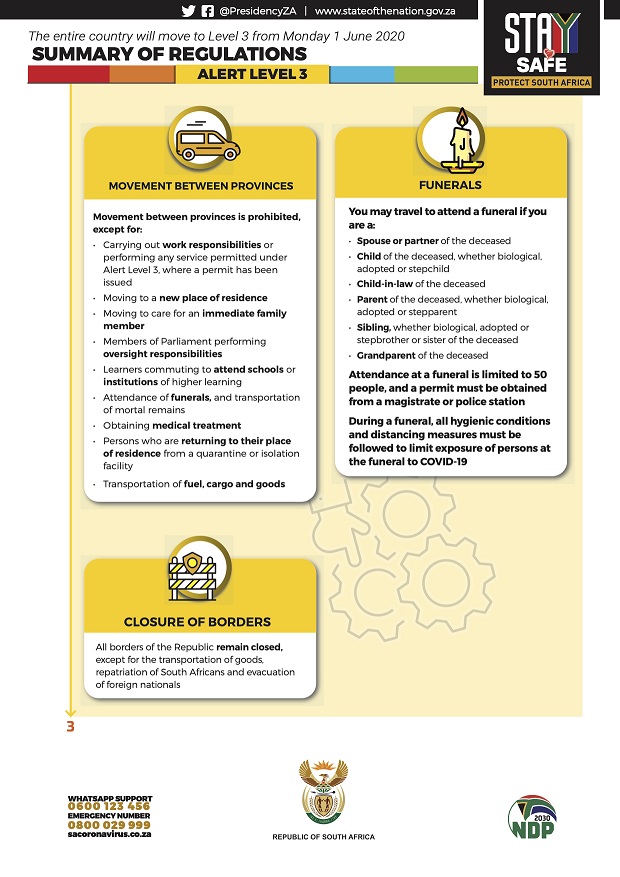 For more detailed information on testing sites, PPE suppliers and pertinent government documents that you may need, go to the Sandton Central website by clicking here to access its Covid-19 information page.