The Johannesburg Cap Classique & Champagne Festival is Back!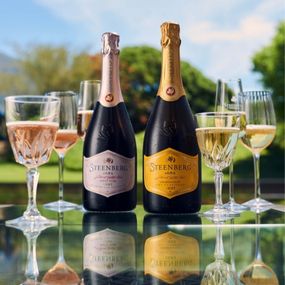 Pop the corks! The Johannesburg Cap Classique & Champagne Festival is back and gearing up to delight and entertain those Gautengers who like a bit of bubbly! The weekend-long event is set to take place at the Inanda Polo Club in Sandton on Saturday 25 and Sunday 26 March from 11h00 to 16h00.
 
The festival – once again presented by Sanlam Private Wealth – will feature some of South Africa's finest Cap Classiques from producers and distributors such as Amari, Ayepyep Bubbly, Benguela Cove, Black Elephant Vintners, Bon Courage, Boschendal, Graham Beck, House of Azari, Khulu, Kleine Zalze, Krone, L'Ormarins, Paul Renè, Steenberg, Villiera and WCellar. On the Champagne front, those in attendance will include Champagne Deutz, Guy Charbaut's Carrol Boyes Champagne and several brands courtesy of WCellar, including Villiera Cap Classique and Champagne Comtesse Alexia.
 
Says organiser Darielle Robertson: "We are so excited to be back in Joburg with what is always an enormously popular festival. I think bubbly is even more popular in Gauteng than it is in Cape Town or others parts of the country.
 
"This year, we're especially thrilled to have several black owned bubbly brands on board such as Amari, Ayepyep, House of Azari and Khulu – all Cap Classiques that are up there with the best of them and just waiting to be tasted and enjoyed!"
 
Adds Robertson: "As always, the festival will have an elegant, chic garden party feel with a blue and white dress theme and fabulous prizes awarded each day to the best dressed."
 
Food from a variety of stalls and stations will satisfy festival-goers' hunger pangs and live music will also add to the laid-back ambience.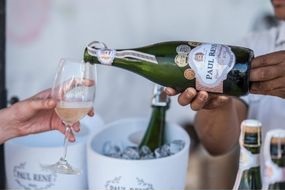 "We're delighted to once again be part of this luxury lifestyle event," says Theesan Moodley, CEO of Sanlam Private Wealth. "A highlight on the Johannesburg social calendar, it provides us with the perfect platform to create an exclusive experience for our guests.
 
"It also enables us to collaborate with fellow masters of their craft – the same characteristics that inspire and drive us to grow and preserve wealth, such as patience, meticulous attention to detail, and even the need to take calculated risks, will also be evident in the top-quality bubbly, delectable dishes and live music that visitors will experience at the festival."
 
Tickets for The Johannesburg Cap Classique & Champagne Festival cost R450pp, and  include entry to the venue, a souvenir branded glass and 10 tasting coupons. More bubbly will be available to purchase at the event.
 
Book at https://www.webtickets.co.za/v2/Event.aspx?itemid=1524956833