Fairlawns receives 5-star premium status grading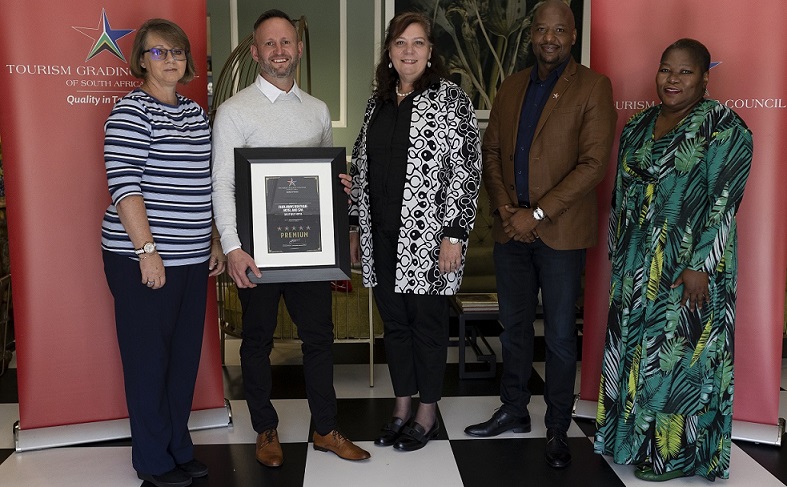 Fairlawns Boutique Hotel and Spa has been awarded 5 Star Premium Status by the Tourism Grading Council of South Africa. This status is reserved for graded establishments in South Africa that epitomise and exceed both product quality and service standards in the luxury hotel market.
Fairlawns is currently one of only eighteen properties in South Africa to hold this elite and exclusive status. Michael Kewley, GM, says, "We are truly proud of our team and the effort that went into this grading being awarded."
Amanda Kotze-Nhlapo, Acting Chief Quality Assurance Officer for the Tourism Grading Council of South Africa (TGCSA) presented the certificate.
Pictured from left are Heather Nel (TGCSA Accredited assessor), Michael, Amanda, Karabo Moshoete (TGCSA Provincial Quality Assurance Specialist for Gauteng & North West) and Nelisiwe Yengwa (TGCSA National Quality Assessment Manager).