David Krut Arts presents Aïda Muluneh's work
David Krut Arts presents a recent series of 7 works by Ethiopian artist Aïda Muluneh - Wings that Soar, together with a selection from three series previously exhibited in South Africa.
The exhibition is open daily from 10am to 5pm at 142 Jan Smuts Avenue, Parkwood and runs until 29 January 2022. You can view Muluneh's work here on the David Krut Portal. 
Muluneh's works in colour were first exhibited in the groundbreaking 2014 exhibition The Divine Comedy: Heaven, Purgatory, and Hell Revisited by Contemporary African Artists, curated by Simon Njami, at the Smithsonian Museum of African Art in Washington D.C.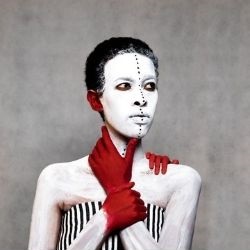 Her first solo exhibition was at David Krut Projects in New York in 2015, and her works were introduced to South African collectors by the David Krut gallery at the 2016 Joburg Art Fair.

Wings that Soar draws from the well-known poem by Emily Dickenson - 'Hope' is the thing with feathers, which likens hope to a sweet unyielding songbird, suggesting that hope has the power to keep humanity moving forward despite adversity.
As an afro-futurist artist, Muluneh explores her own selfhood as an Ethiopian woman as well as her broader African identity in highly stylized, vivid photographs, rich with symbolism relating to her heritage. Muluneh critically addresses the way in which Africa has been represented in photography in the past and has provided a more informed view into issues relating to the African continent.