The Swiss Hotel School South Africa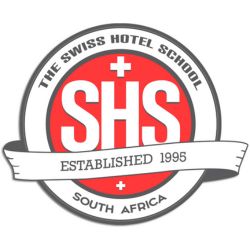 The Swiss Hotel School South Africa
https://swisshotelschool.co.za/enquire-to-study-at-shs/
Contact   Wade Scobbie
Position   Marketing Manager
Address    33 Bond Street, Ferndale, Randburg, 2194
Mobile    +27 82 610 7817
Email   [email protected]
Company Profile  
The Swiss Hotel School South Africa is a unique Higher Education Institution offering world-renowned Hospitality education. Graduates of our Degree in Hospitality management and professional chef programmes work in many different parts of the world and are much sought after by employers in Europe, South Africa, UAE, U.S.A and Australia to name a few countries.vv

SHS started offering high-quality education at its first campus in 1995. Founded by Jurg Vontobel (a well-known hospitality educator from Switzerland) SHS quickly gained a firm reputation for the competence, skill and 'can-do' attitude of its students. Its extensive campus facilities in Ferndale, Gauteng offer students space to breathe and all the facilities needed to achieve.

SHS has a thoroughly modern approach to hospitality and culinary education whilst keeping its traditional Swiss hospitality roots.

The Swiss Hotel School offers a fully CHE accredited Bachelor of Hospitality Management and Professional Chef Programme. Two part-time programmes that appeal to industry professionals have been recently introduced, namely the Advanced Certificate in Kitchen Operations & The Higher Certificate in Pastry & Bakery.
Click
here
to view information on the Advanced Certificate in Kitchen Operations and
here
for information on Part-Time Higher Certificate in Pastry & Bakery.