Protea Hotel by Marriott® Johannesburg Balalaika Sandton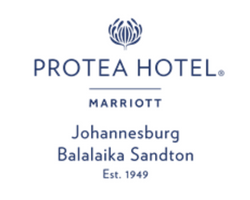 Protea Hotel by Marriott® Johannesburg Balalaika Sandton
Book Now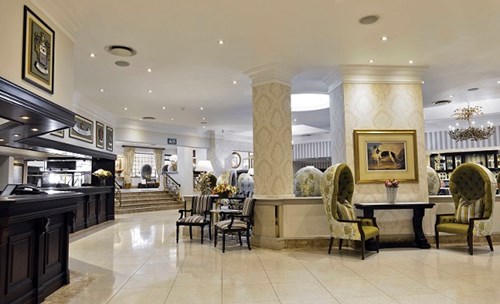 Contact    Reservations Department
Address  20 Maude Street  Sandton  Johannesburg
Telephone  +27 11 322 5000
Reservations   [email protected]
The Protea Hotel by Marriott® Johannesburg Balalaika Sandton is ideally situated in the business district and financial hub of Sandton. This premium 4-star establishment is within easy, central reach of all business and entertainment centres. The hotel has 330 classically-styled rooms and offers complimentary high-speed Wi-Fi throughout the hotel. It is a popular conference and function venue with well-equipped conference facilities for everything from an intimate boardroom meeting for 2 -16 delegates up to a conference of up to 300 attendees. Whether for business or leisure, the central location and warm hospitality of the Protea Hotel by Marriott® Johannesburg Balalaika Sandton are unrivalled, making it your first and only choice when staying in Johannesburg.
Enjoy some of the best steaks in Johannesburg, peruse the extensive wine list or sip a signature cocktail in the centre of the city's financial district. Flowing onto the iconic new The Marc development and across from the Johannesburg Stock Exchange, The Bull Run is itself an icon of Sandton, the richest square mile in Africa.
Rub shoulders with the elite in this spacious, newly refurbished restaurant, as you sample a perfectly matured steak, enjoy a custom-designed gin and tonic from the renowned Dollar Bar, or feel the Maude Street bustle from a pavement table in the most dynamic precinct in the city. 
Adjoining the historic Protea Hotel by Marriott® Johannesburg Balalaika Sandton, with a larger-than-life sculpted bronze bull outside, and a masculine, moneyed theme expressing this established eatery's long history in the financial district, the Bull Run is effortlessly, yet affordably sumptuous. Trading hours from 11h00 to 22h30 every day, it's an oasis of welcoming, no-fuss culinary sophistication, at ground zero in South Africa's beating commercial heart. 
Rooms  330