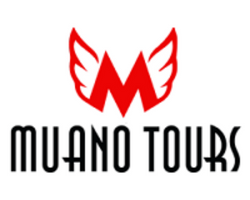 Muano Tours
Book Now
Contact Vusi Dube
Position Marketing & Operations Director
Address 102 Kestrel Place, First Floor, Moddercrest Office Park, 1 High Street Modderfontein 1609   
Office +27 (0)11 454 0310 / +27 (0)11 453 0799
Direct Mobile +27 (0)83 419 3333   
Email [email protected]
Muano Tours is a Johannesburg based transfers & tour operator.
Since 2014, we've grown steadily in size, capacity & customers - whilst maintaining our pledge & commitments.
Today our customer mix includes Corporates, Public Sector, TMC's & DMC's
Our Pledge to our customers & partners: 
Deliver pleasant & professional Passenger Logistics
Deliver Phenomenal Guest Experiences
Make a Positive Social Impact in the communities we operate in
Muano Tours is a proud Level 1 BBEEE Contributor.