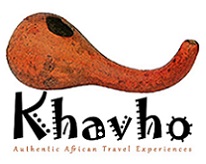 Khavho Travel & Tourism
Contact    Rachel Phasha
Position   Owner
Address   6-13th, Alexandra, Sandton
Telephone +27 11 070 8373
Email   [email protected]; [email protected]
Khavho Business Management T/A Khavho Travel & Tourism is an inbound tour operator since 2005. We pride ourselves with providing first class, authentic South African Travel experiences, incentive travel packages for both corporate and leisure with transportation and escorted arrangements. Our research endeavors are a mine of useful information which can provide insight into the social, physical, psychological and financial operations taking place in the informal markets, with the main focus being on Gauteng Townships. The informal market is one of the fastest growing markets that are attracting interest globally, due to its vast potential and unexplored phenomena. There are millions of consumers and distributors in the informal markets who interact with thousands of products and services daily; and are still looking for ways to improve and convenience their lives through innovative products and services.
Our team specialises in various segments targeting foreign and domestic corporate institutions, learning institutions wishing to experience the richness of South Africa with prompt, passionate and quality customer service. We also provide pre- and post-tours, enterprise development journeys, travel/tourism desk management by promoting destination marketing service; Alexandra being the main beneficiary on our marketing domains since we originate from there. We have on offer Leisure packages for Cultural Heritage experiences such Wild life safari, Air Balloon, adventure and sports journeys.
Click here to view the full company profile.