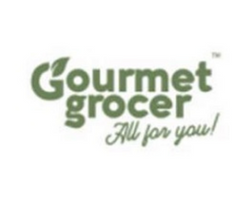 Gourmet Grocer
Contact Us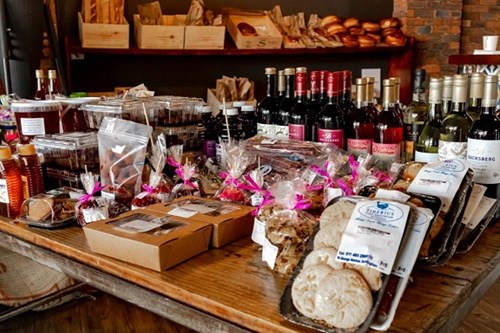 Contact     Larry Hodes
Position    CEO
Address    St Andrew St & Wrenrose Ave, Birdhaven, Johannesburg, 2196
Mobile   +27 82 805 1573
Email     [email protected]
The Gourmet Grocer is a pandemic success story – the transformation almost overnight of the popular Voodoo Lily restaurant in Birdhaven, Johannesburg, into a retail outlet selling an exciting and ever-growing range of artisanal, locally produced grocery products.
Restaurateur Larry Hodes, who revamped and relaunched Voodoo Lily in July last year, recognised the need and opportunity for a quick pivot into a new sector of the food business when certain lockdown restrictions were lifted, moving into level 4.
"It was May, and Mother's Day was around the corner. My wife Annie and I decided to invite small local producers to sell their stock from our premises. We put out a request for interest on WhatsApp and Facebook, and the response was remarkable – many were suppliers to restaurants and markets who were battling loss of sales, and they leapt at the chance to be able to produce and sell again. Within 24 hours we had a grocer."
Hodes adds, "Setting up and getting the Gourmet Grocer operating successfully has been the result of excellent collaborative effort with local small suppliers. Since the start, over 90% of the Gourmet Grocer's suppliers have been small businesses, and supporting SMEs will continue to be key in our evolving business model."
The Gourmet Grocer has fast become a hub in Birdhaven's village-feel community, and is steadily adjusting its range of products and suppliers according to growing demand.
Hodes has created what he describes as "a place of theatre" in the store, while the Voodoo Lily restaurant continues as before at outside tables. "We have regular customers who come back again and again, to buy their favourite food items or to see what's new." On entry into the store on a weekend, customers come face-to-face with ice cream being freshly made, then on to the deli where a French rotisserie prepares chipotle-butter-basted free-range chickens. The winery offers a collection of "great" wines, beers, gins and whiskies; the bakery, a tempting selection of fresh baked goods; and the "pantry", a wide range of non-perishable goods.