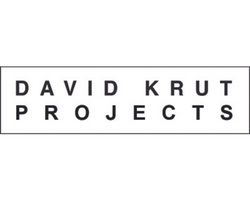 David Krut Projects
Contact Us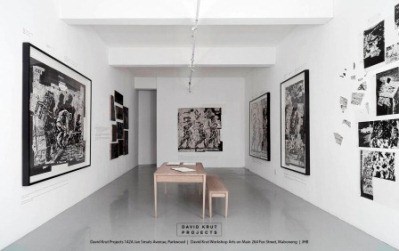 Contact    David Krut Projects
Position   Founder & Owner
Address   142 & 151 Jan Smuts Avenue  Parkwood  Johannesburg
Telephone   +27 880 4242
Email       [email protected]
David Krut Projects (DKP) is active in Johannesburg and Cape Town. It is an independent arts resource dedicated to the encouragement, awareness of, and careers in the arts, literature and media. It provides a platform for a collaborative vision in contemporary visual culture.
Johannesburg spaces consist of a dedicated art gallery in Parkwood, Bookstore and gallery space in Parkwood; and a print workshop, gallery space and adjacent bookstore at Arts on Main in the Maboneng Precinct. David Krut Workshop (DKW) offers a professional, collaborative printmaking studio where artists generate unique and editioned works on paper. South African artists who have worked at DKW and exhibited in the gallery project spaces include William Kentridge, Diane Victor, Deborah Bell, Aida Muluneh, Sam Nhlengethwa, Stephen Hobbs and Senzo Shabangu. The unique bookstores specialise in books on art and arts-related subjects, South African culture and politics, as well as biographies, poetry, literature, design, architecture, Johannesburg and other local history, and collectibles.
In keeping with his passion for education, David Krut, through David Krut Projects, has been promoting early childhood development by supporting Stanford Creative Works in Hermanus for the past five years. In addition to education, the company's outreach programme focuses on child literacy and development through the use of art and creative practices. The Creative Works programme is coordinated by occupational therapist Regina Broenner whose work focuses on equipping children with skillsets that are necessary to enrich their developmental experience.