Bureau Veritas South Africa (Pty) Ltd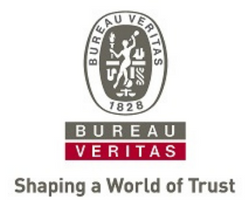 Bureau Veritas South Africa (Pty) Ltd
Contact Us

Contact   Sadiq Mohammed
Position   Business Development Manager
Address    495 Summit Road, Morningside, Sandton
Telephone   +27 11 217 6300
Mobile    +27 079 740 4159
Email    [email protected]
Bureau Veritas, created in 1828, is a global leader in Testing, Inspection and Certification (TIC).
Bureau Veritas delivers high quality services to help clients meet the growing challenges of quality, safety, environmental protection and social responsibility.
As a trusted partner, Bureau Veritas offers innovative solutions that go beyond simple compliance with regulations and standards, reducing risk, improving performance and promoting sustainable development.
Bureau Veritas core values include integrity and ethics, impartial counsel and validation, customer focus and safety at work.
Bureau Veritas is recognized and accredited by major national and international organizations.