Bryanston Organic & Natural Market
Bryanston Organic & Natural Market
Enquire Now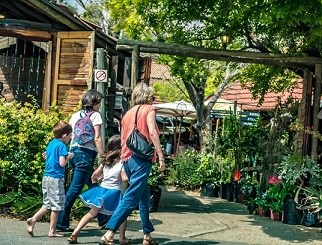 Contact     Cerys Pharoah
Position    CEO
Address    40 Culross Road  off Main Road   Bryanston   Johannesburg    2021
Telephone   +27 11 706 3671
Mobile   +27 82 552 1678
Email     [email protected]
Bryanston Organic & Natural Market has, for the past 40 years, been a haven of calm in the busy city, where visitors can enjoy leisurely shopping in a peaceful and scenic outdoor environment.  It is known as Joburg's original outdoor market and offers customers a wide selection of organic and natural food alongside a quality range of arts, crafts, home décor, clothing, accessories, jewellery and health and wellness products.
The focus of the market is on the good health and physical wellbeing of the soil, plants, animals, humans and the planet alike, in a community environment that offers wholesome fun, food and artistic flair.
Bryanston Organic & Natural Market is a registered fund raising trust and part of the Michael Mount Waldorf School.   All profits of the market go towards the development of the school's infrastructure and the international system of Waldorf education.