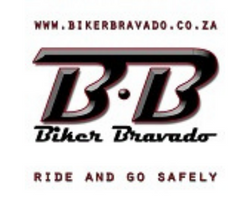 Biker Bravado
Book Now
Contact   Malcolm Tennant
Position   Owner
Address   Malibongwe Dr, Praegville, Randburg, 2194
Cellphone   +27  83 533 0505
Email   [email protected]
Touring with Biker Bravado
Biker Bravado offers adventure touring to its clients with many years of experience in the motorcycle industry, multiple connections amongst various motorcycle communities and 1000's of kilometres of motorcycle touring experience. The company offers everything from a one- or two-day tour to multiple day tours where riders can combine a bike tour with a luxury coach or private vehicle tour. It currently offers touring around Johannesburg to places like Sterkfontein Caves, Hartebeespoort Dam and the Lion and Rhino Safari Park, as well as further afield to Mpumulanga, Golden Gate, Durban and Cape Town and can arrange BMW or Harley motorbike rental.
Enquire about training here
Biker Bravado was established in 2009 with the aim of training people to ride motorcycles confidently and safely.
Hundreds of students who started as beginners with little or no skills are now successfully enjoying motorcycling as a result of their experience with Biker Bravado.
Using a one-on-one approach we are both extremely patient and encouraging, always meeting you at your level of confidence and progressing at your pace.
As a result you will enjoy the sessions and move on with a well-grounded foundation for safe motorcycling into the future.