Unitrans Passenger divisions provide transport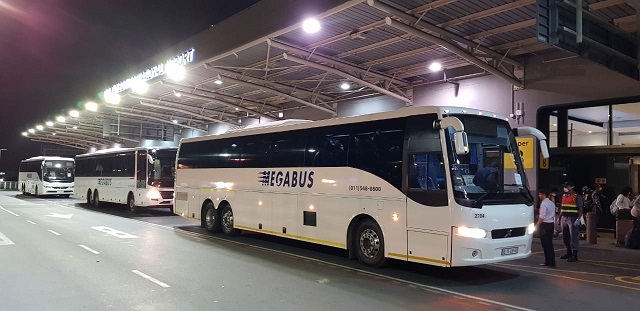 Unitrans Passenger divisions, Magic Transfers, Megabus and Mega Coach have been hard at work over the lockdown period. Unitrans Passenger has innovatively extended service offerings during the COVID-19 pandemic by offering a sanitary and safe transport solution in the lawful movement of passengers during the National lockdown.
As South Africa heads into Level 4 lockdown from 1 May 2020, everyone is looking forward to minor relaxations of the Level 5 restrictions. This includes the "once-off" travel allowance for workers who left their home/work provinces before the lockdown and are now needing to return to their province of work.
Magic Transfers and Mega Coach are excited to announce the extension of their transport service offerings to include charter services for companies in accordance with the regulations outlined by the government. The rollout of these extended services aims to aid companies with getting their employees back to work safely.
To date, Unitrans Passenger has been leading the movement in the repatriation of stranded travellers and has been working closely with embassies to expertly and successfully do their bit to help over 1500 people return to Brazil, Belgium, Canada and Australia. Furthermore, Unitrans Passenger has been actively transporting essential service workers from the mining, financial and medical industries.
With a fleet of vehicles ranging from standard sedans to busses that undergo strict deep cleaning and sanitization before departing from the depots being operated by expertly trained PDP professionals, the Unitrans Passenger Group has the means and ability to supply a transport solution for you during the continued national lockdown and beyond.
Get in touch with Unitrans Passenger to assist you with your transport needs:
Zelka Spoja
Email: [email protected]
Cell: 066 476 1091