Member Profile - Signature Lux Hotel by ONOMO, Sandton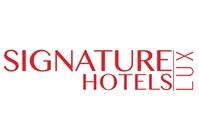 Signature Lux Hotel by ONOMO, Sandton is the first digitised hotel in Africa. It opened in June 2017 and is situated in the heart of Sandton, just a short walk away from the Sandton Gautrain Station.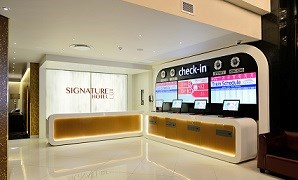 Offering self-service check-in through its fully integrated app, Signature Lux Hotel by ONOMO, Sandton offers its guests unique personalised freedom and hassle-free flexibility. Based on a model like that of low cost carrier airlines, the hotel brand has removed unnecessary items and hidden costs to offer guests consistent service with a luxury feel at a budget price.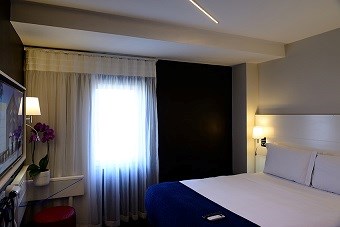 The Signature Lux Hotels brand was developed in response to a demand for flexible travel and accommodation and is the first of the new generation hotels in South Africa based on the fastest growing hotel brands in Europe. Technologically advanced room space using special ambient mood lighting was created. Oversized queen beds have a three-centimetre mattress topper and 200-thread count linen promises pure luxury. GM Christine Swanepoel says, "We are a 3-star hotel with 4-star finishes in a 5-star location."
The brand caters to the millennial and business traveller. Smart technology offerings such as individual in-room WiFi routers offering free unshaped, uncapped WiFi, an integrated app which is more than a booking tool and 24-hour self-service check-in are available. A guest's smartphone becomes the room key at this hotel and in-room WiFi calling is available. Guests can live stream Netflix or Showmax on fully integrated 40-inch SMART Samsung TVs in each room. In addition to self-service check-in, guests can use the app for automated laundry and room service requests.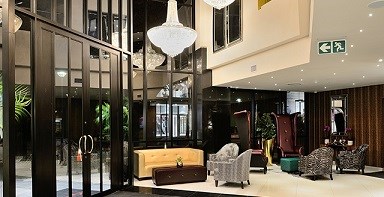 The hotel has 214 standard rooms with complimentary on-site parking for guests. Aura Café is situated right alongside the hotel and provides an onsite food and beverage offering throughout the day. Nelson Mandela Square and Sandton City are literally a two-minute walk from the hotel and another quick walk will get guests to the Sandton Convention Centre.
The beautiful wall murals that cover the outside of the hotel were painted by Faith 47 and recently won Best Street Art Globally. The hotel supports the Endangered Wildlife Trust and donates 1% of every booking to the Trust. A water purification system in the hotel ensures tap water is safe to drink while reducing the hotel's carbon footprint as no bottled water is used in rooms.