Member Profile - Shearzone Collectors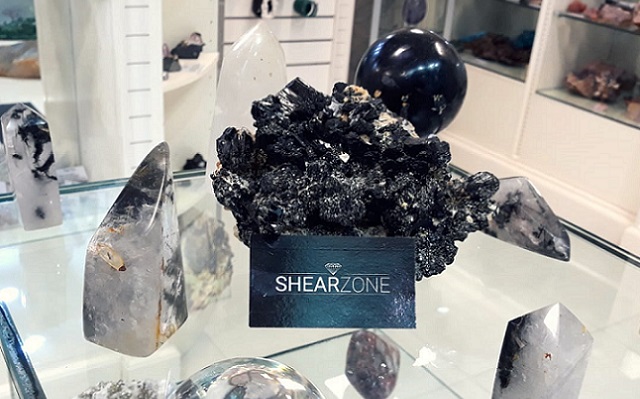 Shearzone Collectors came to be after the owner of a mining operation in Zambia realised that a wide range of gemstones were being mined alongside the industrial minerals that the mine was after. Situated in the Legacy Corner Mall in the heart of Sandton, Shearzone Collectors sells gemstones, crystals and mineral specimens.
Boasting an impressive collection of rough and tumbled minerals such as Flourites, Amethysts, Quarts, Tourmalines, Malachites and Cobalt Calcites, to name but a few, Shearzone Collectors carries one-of-a-kind mineral specimens and gemstones from all over Africa, and in particular Southern Africa. Mpho Mashinini, the store manager, says, "We love exploring 'the road less travelled' by using unpopular minerals such as Flourites for some of our sculpture work."
She adds, "Our Zambian mine is where all the magic happens; this is where we mine, tumble and cut our stones. Our sculpted products include the Big Five, egg-shaped sculptures, artistic abstract shapes, heads and now household products." Mpho's favourite gem is Malachite. She says, "I am mostly attracted to its green colour and the different textures it comes in. It has some amazing healing properties."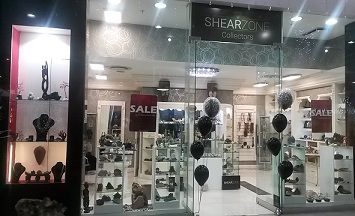 Shearzone Collectors has a holistic approach to its business, starting with mining and tumbling the gems at the mine. The company also has a wholesale arm in addition to the storefront in Sandton. Of the storefront, Mpho says, "This is quite unique as it is a boutique store catering to local and international clients, rather than the average gemstone shop. We have a wide range of products that we offer our clientele. We are moving into the interior design space as well as we find decorating with semi-precious stones is becoming more and more popular as people become more spiritually aware."
In addition, the company will soon start supplying gemstone-inspired home décor products, such as Rose Quartz trays and coasters, Amethyst candle holders and Rose Quartz lampstands amongst others.
Shearzone Collectors has an ebay store where visitors get the opportunity to bid on online auctions for different specimens. The company ships worldwide.