Member Profile - David Krut Projects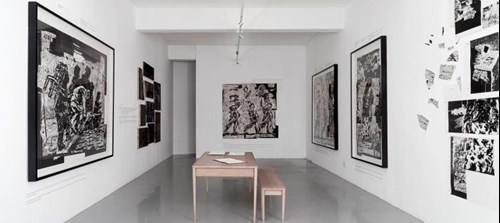 From humble beginnings with David Krut Publishing (DKP) in 1997, David Krut has become a name synonymous with the contemporary art scene in South Africa. He has also been a major player in the establishment of the Rosebank Art Strip on Jan Smuts Avenue in Johannesburg.  Over the past twenty years, Krut has played a significant role in promoting contemporary South African art and artists through printmaking, art book publishing and education. 

DKP was established when Krut produced the first major publication on William Kentridge in CD-Rom, a format that provided an insight into the multimedia talents of the artist. At the same time, it brought the diverse creative talents to be found in post-apartheid South Africa to the public's attention. Krut however, had been active in South African arts even before then, when he produced his first William Kentridge fine art edition in the early 1990s. This he did in collaboration with Master Printer Jack Shirreff in England.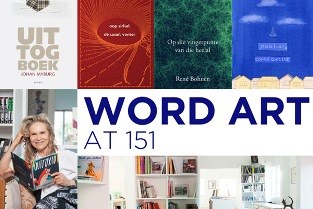 This collaboration resulted in the opening of the David Krut Workshop in Johannesburg in 2002, established to provide professional collaborative facilities to established and emerging local and international artists. The original facility at 140 Jan Smuts Avenue in Parkwood was to become the first of many art related spaces in the suburb. The cluster of galleries in this section of Jan Smuts Avenue has grown steadily over the past two decades to form the Rosebank Art Strip. The area represents a diverse cross-section of South Africa's modern art industry.
Today, the activities have extended to the inner city at Arts on Main and encompass several exhibition spaces, a bookstore and print workshop. The location in Cape Town is at Motebello Design Centre and there is an associate in New York. Representing prominent artists like William Kentridge, Deborah Bell, Stephen Hobbs, Diane Victor, David Koloane and Sam Nhlengethwa amongst others, this alternative arts institution is dedicated to encouraging an awareness of and careers in the arts and related literature and media. It is also works to promote contemporary culture in a dynamic, collaborative environment.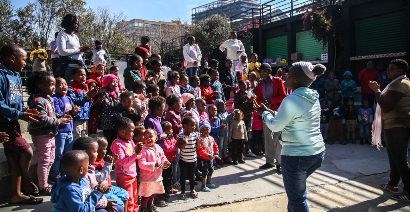 In keeping with his passion for education, David Krut, through David Krut Projects, has been promoting early childhood development by supporting Stanford Creative Works in Hermanus for the past five years. In addition to education, the company's outreach programme focuses on child literacy and development through the use of art and creative practices. The Workshop is coordinated by occupational therapist Regina Broenner whose work focuses on equipping children with skillsets that are necessary to enrich their developmental experience. Each workshop facilitates the use of cognitive learning to further expand on foundational building blocks such as information processing, metacognitive learning as well as overcoming language and socio-emotional barriers. 
David Krut Projects has produced Movement Breaks in the Classroom, a 32-page booklet that acts as an educational resource to aid the efforts of teachers, child minders and caregivers in underprivileged areas where means are limited. It is set out as a toolbox of activities, accessible additional information and worksheets that have an interactive functionality. Krut says, "We aim to reach as many pre-schools and crèches, as well as child-orientated institutions in Johannesburg and the surrounding areas as possible. In Johannesburg we provide ongoing support to the Mai Mai Khutala Pre-School in Maboneng. The David Krut Bookstore in Parkwood also hosts bi-weekly children's storytelling sessions which are open to the general public."
Regular events and exhibitions are held at David Krut Projects in Parkwood. Join the mailing list to keep updated of forthcoming attractions.