Eat In pizza at City Lodge Hotel Group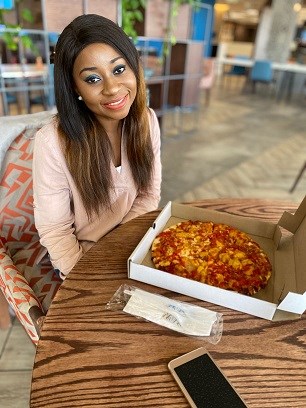 City Lodge Hotel Group is expanding its in house food and beverage offering, under the Eat In banner, starting with a pizza menu. After a successful trial of the new pizza selection at Town Lodge Umhlanga and Road Lodge Durban, the concept is now being rolled out to Courtyard Hotels, City Lodge Hotels, Town Lodges and Road Lodges across South Africa.
The pizzas are supplied pre-prepared and ready to bake in five variants, all consisting of large, thin-based pizza with a choice of toppings, and ranging in price from R65 to R90:
Margherita: Topped with stringy mozzarella and cheddar cheese
Bacon, Feta and Avocado: Topped with salty bacon, soft feta and fresh avocado
Bacon and Spring Onion: Topped with bacon bits and fresh spring onion
Chicken, Feta and Peppadew: Topped with South African original Peppadew, salty-soft feta and chicken
Chicken and Jalapeno: Topped with chicken and tangy, moderately spicy jalapeno
The pizza selection may be viewed and ordered via an innovative in room QR code and order form system, making for a contactless, safe guest order experience.