Clico Boutique Hotel a self-isolation safe zone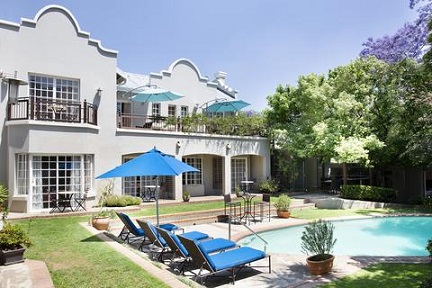 With the rapid spread of the COVID-19 virus in South Africa and in light of our President's address on Sunday evening, the Clico team wanted to advise of the measures we have taken to ensure our guests' health and safety and continued commitment to serving our guests.
Over the past two weeks, the following procedures have been in place:
All staff have been trained in line with the NICD guidelines
Our staff handle all food and beverages whilst wearing gloves.
Pocket size Hand Sanitizers will be available to in house guests, large bottle sanitizers have been placed in the restaurant, in guest toilets and in public places around the property.
Our surfaces, floors, tables and all handles are wiped down with strong, food grade disinfectants four (4) times a day.
Guests can request more or less frequent cleaning of rooms should they wish to self-isolate.
All meals and beverages can be offered as room service.
 We have not been made aware of a Clico guest having tested positive with the COVID-19 whilst staying at Clico but should this arise, we believe we are ready to take care of the guest along with our other patrons.
With this in mind, anyone needing to self-isolate, would be offered a preferential rate which could include meals.  The self-isolation period can be extremely tough and by staying at Clico, the experience will be as good as it gets through enjoying the comforts and warm hospitality that Clico offers.
Similarly, should any staff at nearby clinics in Rosebank not be keen or in a position to go home after each shift, Clico will be able to offer the same preferential rates to allow them a ' home-away-from-home'.
What makes Clico ideal during this exceptionally tough time for our Johannesburg residents and fellow South Africans is our smaller size. By way of example, our restaurant tables are 900 x 900 in size which means the required one-meter distance to be observed can be met during meals.  Similarly, we have a number of areas in the hotel to enjoy a meal, a drink or to unwind, that are private and can be made available for one person or a small group of friends.  It's not the type of hotel or restaurant with a lobby full of people or a restaurant where tables are set up close together.
Our aim is to get through this period in the best possible way by treating the health and wellbeing of our staff, clients and patrons, families, friends and guests as our top priority, whilst maintaining our operations.  We are confident we'll look back at this period with pride having continued to serve our guests and create unforgettable memories .... for the right reasons!