Baby care lounge in Sandton City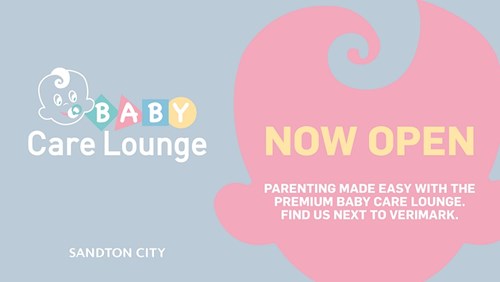 Sandton City unveiled its revamped, flagship Checkers Hyper on the 26th September. Amidst this monumental revamp, Sandton City, along with its owners Liberty Group Limited, Liberty Two Degrees and Pareto Limited, had been working on a very special project behind-the-scenes called The Baby Care Lounge which launched alongside Checkers Hyper.
With its customers' wants and needs consistently at the forefront, Sandton City has achieved another shopping centre first with the development of a baby care facility of this kind, located near the Checkers Court. The facility was strategically designed to offer a safe, comfortable, and soothing environment for parents and carers visiting the centre. Those with babies and toddlers are offered a private and fully equipped lounge where they can feed, warm up food and change their little ones at ease and for free.
The Baby Care Lounge is a baby changing and feeding facility like no other and offers private and comfortable breastfeeding booths, family bathrooms, and a food preparation area. The Baby Care Lounge also has a tailored play area to keep toddlers entertained under watch of their parents.
One aspect of building a baby care facility that absolutely can never be compromised is that of safety and security, both of the child and of the personal belongings of the parents or carers. With this in mind, careful security systems have been put in place and it begins with being welcomed to the CCTV monitored facility with a secure sign-in process.
Sandton City also introduced 'Secure A Child', a child security service offering a tracking watch that is pre-set with security parameters. The genius behind this offering is that should a child move out of its 'safe zone' then the parent is immediately notified. The tracking watch is equipped with live-tracking capabilities, an SOS button for children in distress as well as a two-way calling option.
Shoppers visiting the centre with babies and toddlers please pop in to the Baby Care Lounge – this one is for you!