International Mother Language Day promotion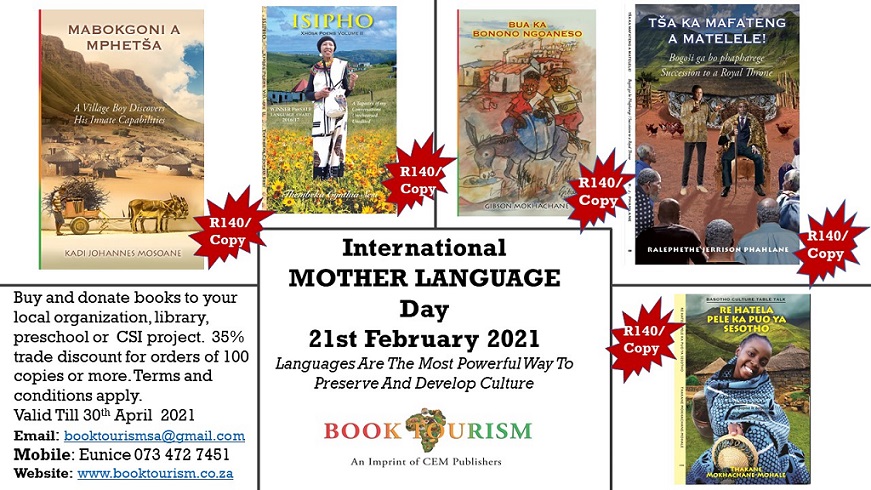 International Mother Language Day is celebrated every year on 21 February. The main purpose of celebrating this day is to promote the awareness of language and cultural diversity across the world. Languages are the most powerful way to preserve and develop a culture and to promote it around the world.
Since 2009, Book Tourism has been preserving and promoting culture through local stories in indigenous languages. You can participate in celebrating the day this year by buying and donating a set of books to your local organization, library, preschool or CSI project.  35% trade discount for orders of 100 copies or more. Terms and conditions apply.
For book summaries visit www.booktourism.co.za