Johannesburg Marriott Hotel Melrose Arch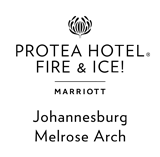 Johannesburg Marriott Hotel Melrose Arch
Book Now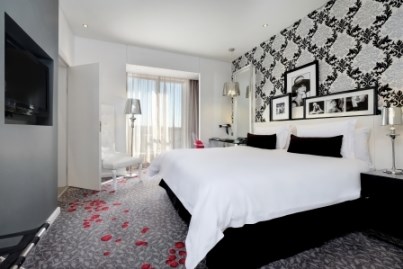 Contact   Gabrielle Marnewick
Position    General Manager
Address   22 Whitely Street  Melrose Arch  Johannesburg
Telephone   +27 11 218 4000
Email   [email protected] 
Website   www.marriott.com/jnbmr
Facebook   Protea Hotels by Marriott Fire & Ice!
Twitter    @FireandIceMA
Company Profile  
Surround yourself with elegance at our Melrose Arch hotel
Discover a vibrant urban lifestyle in the heart of Johannesburg, South Africa from the Protea Hotel Fire & Ice! by Marriott Johannesburg Melrose Arch. Located in the bustling precinct of Melrose Arch, our hotel's amenities in Joburg surround guests with exceptional style and comfort. Just as Fire and Ice! are a singular combination, the dash of silver screen heroes and heroines, our hotel's luxury-inspired decor and the exciting backdrop of Johannesburg combine to offer a truly unique experience whether travelling for business or leisure. In addition to opulent guest rooms and suites, on-site amenities include a unique gourmet restaurant, an outdoor pool, fitness centre and high-tech meeting space ideal for hosting stylish Johannesburg corporate conferences and social events. Offering friendly and bespoke service along with an extremely quirky character and a myriad of things to keep you busy, our hotel is an exciting destination for experiencing the urban chic of Johannesburg!
Rooms  197