International Hotel School Training (PTY) Ltd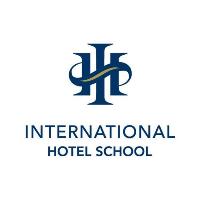 International Hotel School Training (PTY) Ltd
Contact   Sunel de Coning
Position   National Sales and Marketing Manager
Address   1st Floor Building C  22 Umgazi Street  Ashlea Gardens  Pretoria
Telephone   +27 83 234 8782 
Email     [email protected] 
Website   https://www.ihstglobal.com/
Twitter     ihotelschool
Company Profile  Five-star service begins with your employees and service is more important than ever in a tough, tight and competitive market.  Excellent guest service is not an expense, it is an investment.
As Africa's leading hospitality education and training provider, International Hotel School Training offers a combination of relevant certifications and training that equips individuals with the skills and knowledge they require to be successful hospitality industry professionals.
International Hotel School Training is an exclusive partner of the American Hotel & Lodging Educational Institute (AHLEI) in South Africa. AHLEI is widely recognised as the pre-eminent leader in hospitality certification by strongly supporting and encouraging the certification of hospitality professionals in all facets of the industry. With more than 20 certifications, AHLEI's internationally recognised certification programmes include options for every level of hotel employee, from front-line employees and managerial staff to supervisors, department heads and the executive level.
International Hotel School Training is accredited by the Culture, Arts, Tourism, Hospitality and Sport Sector Education and Training Authority (CATHSSETA), and offer a range of hospitality and gaming related skills training and learnership programmes.
A certified, trained and skilled staff will give your brand the edge over your competitors.