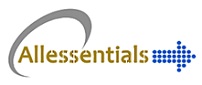 Allessentials
Contact Us
Contact     Mary Fisher
Position    Managing Director
Address   3 Sceales road, Lonehill, 2062
Mobile   +27 159 7887
Email     [email protected]
Website   https://www.allessentials.co.za/
Company Profile   Allessentials provides the best and affordable dry-cleaning and laundry services, specifically tailored for the hospitality industry and private customers. Utilizing state of the art technology, we provide the utmost care for a vast array of garments, dining linen and bed linen, reflecting the latest industry trends.
Allessentials are experts in the laundry needs of the following institutions: 
Hotels
Private Hospital
Restaurants
Catering and event hire companies
Health and beauty spas
Health clubs
When you think of dry-cleaning and laundry services, think "Allessentials" for reliable, efficient and affordable service.