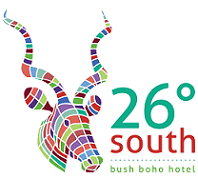 26⁰ South Hotel
BOOK NOW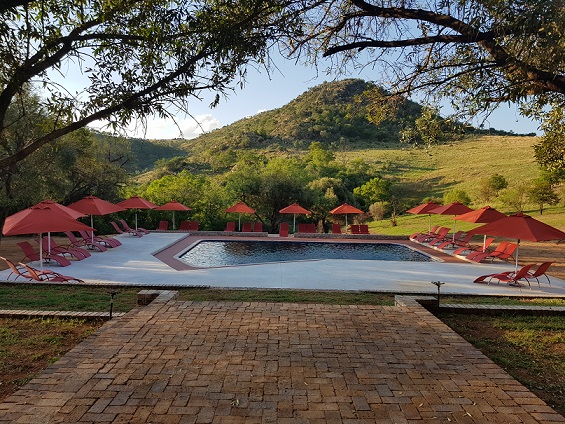 Contact    Simone Todd
Position   PR & Marketing Manager
Address   Muldersdrift
Telephone +27 73 077 5729
Email  [email protected]
Website    www.ardmor.co.za
Facebook    @26DSOUTH  
Instagram   #26degreessouth 
Welcome to a place where worlds collide. A destination where cosmopolitan meets tranquility. A designer world in which you can step outside and into a vibrant bouquet of sights, sounds, tastes and fragrances.
Welcome to the redefinition of cool.
Welcome to 26⁰ South.
26⁰ South is so much more than an African bush hotel and conference venue. It's a destination. A place where you can leave the hustle and bustle behind. Chill out, tune in or live it up. A unique blend of urban Jozi culture and the serenity of the African bush. A kaleidoscope of extrasensory delights for both business and leisure.
It's an experience that we call Afro Boho-Chic.
With the picturesque Magaliesberg as backdrop and Lanseria airport mere minutes away, 26⁰ South combines the best of both worlds in terms of getting away without needing to travel for hours on end.
Just because you're in the bush, it doesn't mean that you have to skimp on creature comforts.
We pride ourselves on our creative, quirky and spacious luxury rooms and luxury family rooms which have redefined African bush accommodation with a modern and refreshing twist.
Each of our 72 luxury rooms and four spacious family rooms have been meticulously designed to offer guests the ultimate bush-boho experience.
So, what does this mean?
Free wireless internet
Selected DSTV channels
Individual air-conditioning and heating
Bathroom amenities
Tea / coffee making facilities
Turndown service
By now, you know that 26⁰ South isn't your usual bush venue. We do things our own way. Your way. The bush-boho way.
Here's some food for thought…
From the peckish, to the ravenous, to the foodie - our restaurant always hits the spot, well, spot on. With an exquisite menu to pick and choose from, you'll always find something to bust your hunger and satisfy your taste buds.
Thirsty? Pull up a chair at the Boho-Bar and whet your whistle with our exquisite selection of local beers and premium spirits.
Whatever you are after, 26⁰ South has it all.
We are 26⁰ South. Welcome to your world.